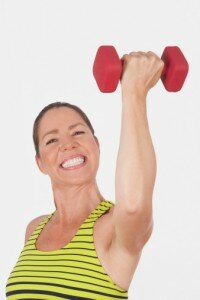 I identify as a runner and although it is my sport of choice, I also weight train. Over the years, I've tried a variety of sports & activities to supplement my running addiction: I've practiced *yawn* yoga, subjected myself to the boredom of pilates & tortured myself with Bar Method. I even tried Cross Fit exactly once. Weight training is the only thing that has stuck. Through my separation & divorce it was one of the things that kept me strong both physically & mentally.
Seven years ago, after the Little One was born, I decided I wanted to challenge myself. I enrolled in a session of spin classes at our local community centre & although I learned to love spinning, it was the instructor that I found most inspiring.
Andrea aka "Dr. Evil" aka "Pinky Tuscadero" Perrino is a North Vancouver-based fitness instructor with a PhD in psychology, a penchant for the macabre (her studio looks like a cross between a graveyard & a bordello) and a deep commitment to both the mental & physical wellness of her clients. I began training with her once a week to help me prepare for my first half marathon but she also challenged me to get out of my comfort zone & I began to develop muscle & increase my confidence. With no small amount of work & dedication, we transformed my body from it's post natal sloth into a strong, defined power house.
When my marriage ended, my workouts gave my roller coaster life consistency & balance. Regardless of what else had happened that week, I had my regular Friday 9am appointment to focus on my physical & mental fitness. If I needed to vent or cry during our stretch, Andrea was there to listen but never, ever judge. She was also training my ex at the time our marriage broke down & I'm grateful for her neutral stance & refusal to take sides. She's like a potty mouthed 5 foot Italian Switzerland. I'm pretty sure neither my ex nor I would have made it through our divorce successfully without her.
We've been working together for over 5 years but Andrea still finds ways to challenge, inspire & motivate me. She also reminds me that the past is just that & the future is what I want it to be. My body has lost a lot of its tone & strength in the After Wife but Andrea refuses to let me dwell on how the Lululemon used to hang. Her motto is "Forget about the six pack. Get your life back." My divorce weakened me both mentally & physically but these days I'm stronger than I've ever been.
Oh, and this is not a sponsored post. I deeply admire, appreciate & adore this woman who guided me through hell, one deep lunge at a time. Andrea recently opened her version of Hades at Go to Hellth & she's offering a sweet but evil promotion right now where you can buy a package of 13 spin classes for $200. I promise she will take you on the ride of your life. Check out her website for more details & tell Pinky I said Hi. And thanks.