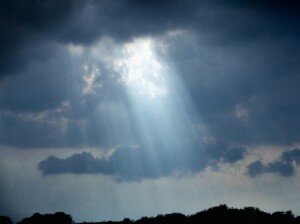 According to my doctor, there are months well-known in medical circles as "transitional" periods or times of unrest & discomfort for their patients.
September, for instance is a time for change and new beginnings for many people. The months of January & February (especially here in the Pacific Northwest) are when doctors and counsellors see an uptick in patients reporting depression or anxiety. And the holidays, of course, bring their own special blend of loneliness. My own personal kryptonite is first week of April, and April 1st in particular.
This year, April 1st marked the fourth anniversary of my divorce. Not the signed, sealed, delivered official divorce date but the day that my marriage ended. As I've stated before, the story of my marriage and its demise belongs to my ex and myself. I am not going to share that story here or elsewhere. For even though I blog about divorce, some details will remain private out of respect for my ex and our children. My memories of that day are more like remembering a nightmare: deep sadness, long-awaited relief, severe regret, explosive anger, inappropriate elation, bitter anguish and a nearly visceral feeling of failure. Unlike my wedding anniversary, there is nothing positive to remember about that day.
April 1st is also the anniversary of my first date with my ex-husband. This April Fool's Day marked 20 years since our first meeting. He greeted me at the front door of his Yaletown apartment with plastic curlers in his hair & then tried to impress me by having Kafka on his bookshelf. Something about that peculiar combination charmed me considerably and we dated for five years. We were married for nearly a decade.
Since the divorce, our kids sometimes ask me about my relationship with their dad. They don't want to know about why we aren't together anymore; they want to know about "the good stuff." So I tell them stories from our early dating days (omitting a few less than G-rated details). I tell them about having dinner with his mother – their grandmother – for the first time, our trips to New York, Paris and Tuscany, the first time we brought home the cat (when she promptly got trapped behind the fridge), and when they were born. They love hearing about their birth days and treasure their baby blankets (our eldest will tell you he doesn't know where his is but trust me: he knows). Although they've adjusted to the divorce, I think it comforts them to know that their mom and dad have happy memories of one another, that there was a time when it was good, when there was love and laughter under one roof, and not two.
We had Family Dinner last night, which we hadn't had for several weeks due to Spring Break, activities and other commitments. Last night, April 3rd, would have been my mother-in-law's 76th birthday. Unfortunately, my mother-in-law passed away before we were married so she never had the opportunity to meet those two amazing little men, her grandsons. We sat down together at my dining room table with a pot roast, potatoes and green beans and told stories about the woman they never met but love nonetheless. My youngest sleeps with his grandmother's blanket; a ratty old red velour coverlet that kept her warm and comfortable during her final days. He says that even though he didn't know her, he feels her love in the blanket and that helps him to get to sleep at night.
My mother-in-law was an incredible cook who loved to feed the people she loved. We discussed some of her signature dishes over dinner – latkes, roast chicken & her incredible desserts. The highlight of last night's meal was definitely the Almond Rocha ice cream cake my ex made from his mother's celebrated recipe. Our boys rapturously devoured huge wedges of the cake, delighting in its sweetness and basking in the love we have for them.